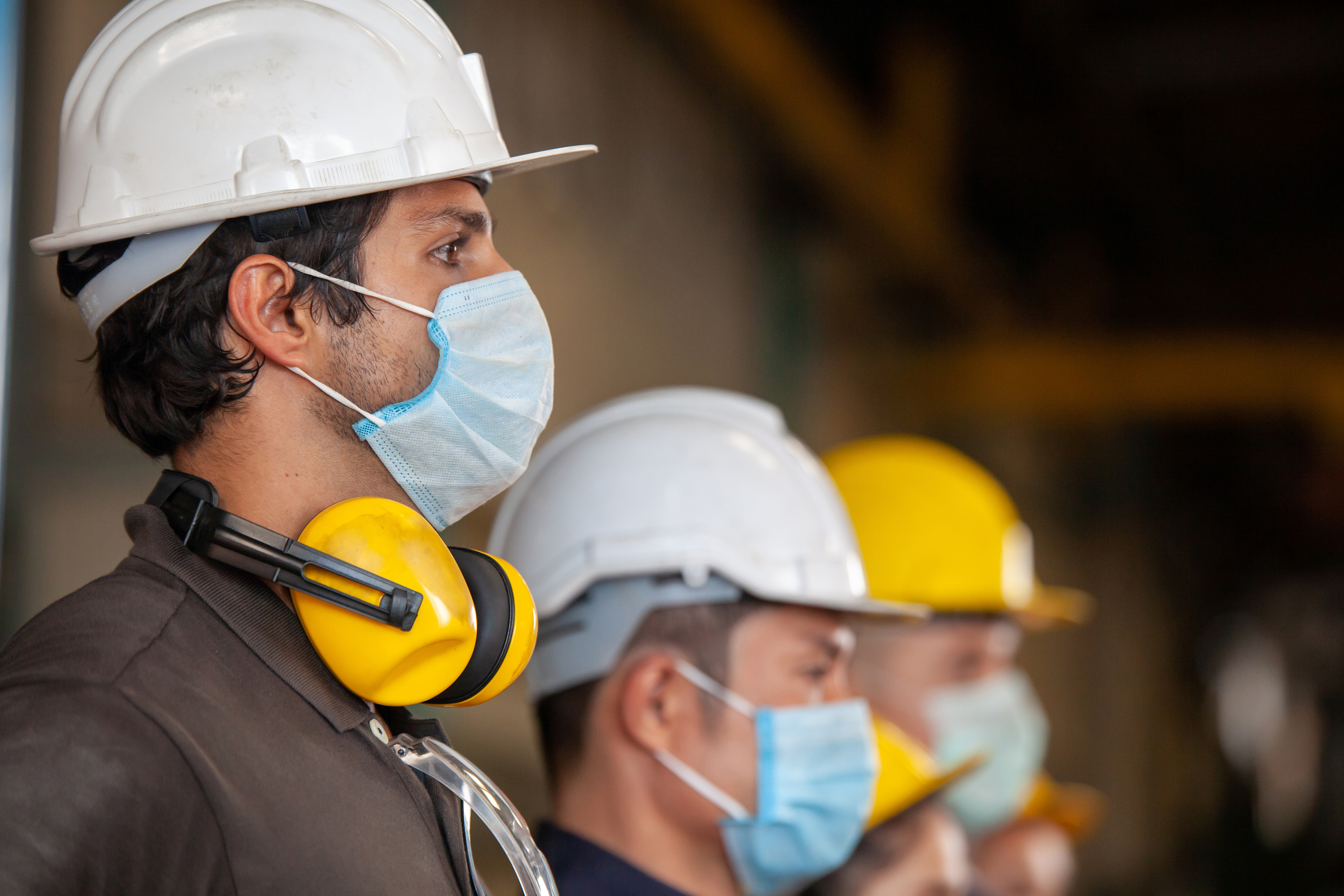 At the start of the pandemic, organizations were met with overnight change having to reimagine day-to-day operations and overcome challenges around employee safety. Newly implemented requirements including mask-wearing, social distancing and temperature checking rapidly changed employee work routines around the globe.
Our teams quickly responded by establishing new strategies alongside our customers to ensure essential onsite workers were safe and newly remote workers were capable of completing their work virtually. How did we accomplish this? Let's take a look below.
Partnering with Customers to Address Safety Precautions
In direct response to COVID-19, customer surveys were completed to assess if there were gaps in meeting COVID-19 safety guidelines and to identify potential areas of risk. These surveys included safety consultation, and Occupational Safety and Health Administration (OSHA), and Center of Disease Control (CDC) guideline review. We developed a client survey and scoring mechanisms to identify which of our customer locations were complying with COVID-19 safety protocols. Once identified, we prioritized customers who needed supplemental support to enact safety measures and worked with them to resolve their deficiencies and reduce the potential for virus exposure. We used advanced analytics to determine customer locations, COVID hot spots, and through proprietary scoring, determined which customers needed additional support.
"Our surveyed customers have reached 100%
compliance with COVID-19 guidelines from the CDC."
Minimizing Exposure and Ensuring Compliance
After the safety processes were in place, we maintained close contact with each customer location to ensure associates complied with the new measures and risk was avoided. Our surveyed customers have reached 100% compliance with COVID-19 guidelines from the CDC. Our proactive response and careful processes have allowed us to keep thousands of essential workers safe this year.
Adapting Our Processes in a COVID World
Across all lines of businesses, we needed to pivot our processes to align with the health and safety precautions brought on by the outbreak of the virus. We created brand-new structures and practices in order to continue fulfilling our customers' hiring needs, while also ensuring that our associates remained safe at work. Our approach was to strategically transition specific tasks and overall jobs to ensure our associates were comfortable within their workplace. We've prioritized critical measures to ensure that our associates are setup for success: communication, transition to virtual workforce, and safety procedures.
Communication
Using our new processes, we knew proper communication was key. To effectively communicate these new protocols, we showed a video loop on the televisions and monitors throughout the workspace. These video loops included messaging to remind associates to follow these new guidelines throughout their workday.
Joy Lockridge, Vice President of Customer Success, manages two of our largest retail customers. Lockridge reflects on her team's strategic COVID-related efforts supporting our customers: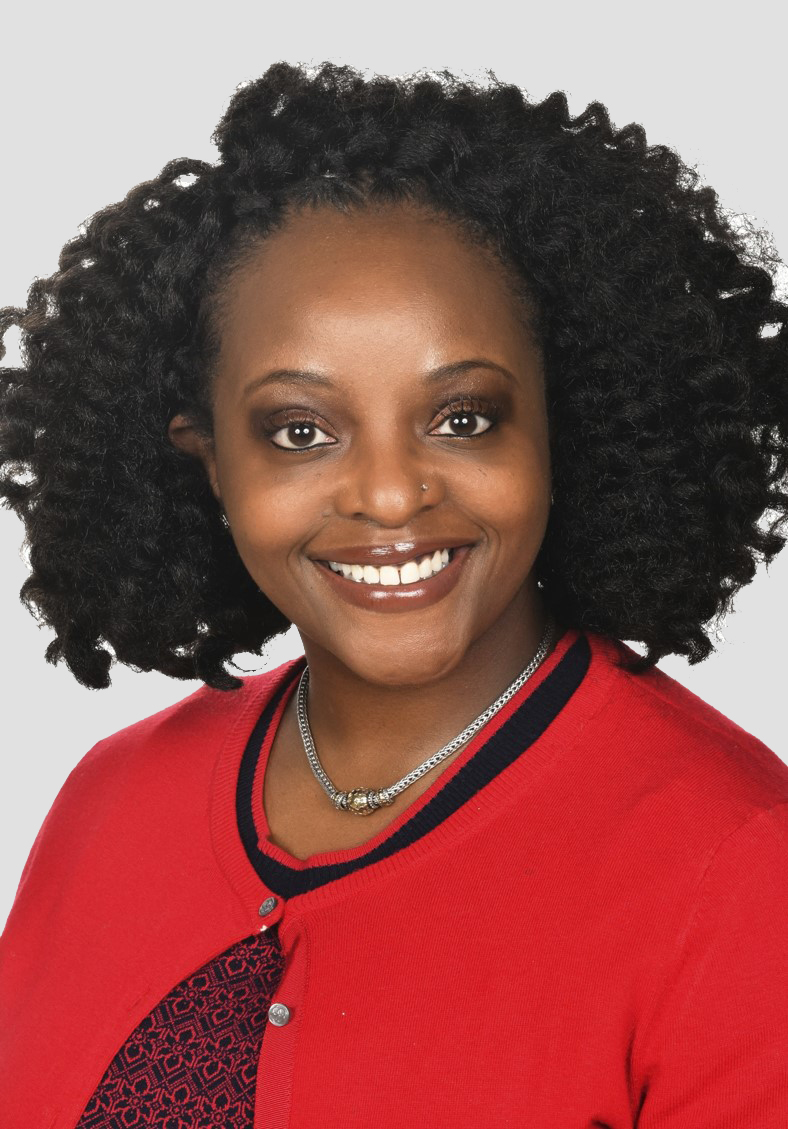 "My suggestion for other companies is to over-communicate and provide as many visuals as possible to demonstrate all steps that are being taken to ensure employees remain safe and cared for during this time. Many candidates have a desire to get back to work, but they're fearful for their safety. Educating and over communicating are key!"
Joy Lockridge, Vice President of Customer Success
Additionally, visual aids and trainings were developed to instruct associates on the proper way to wear masks, as well as how to adjust to wearing a mask in warmer environments. These types of communication methods were critical for associate safety.
Transitioning to Virtual Work
Where applicable, our team transitioned associates in various roles to work remotely. This included coordinating logistics to distribute equipment to associates, as well as moving entire call centers to a virtual workforce setup. For example, one of our largest customers, an essential business, needed to transition 2,000+ call center associates to work from home. In addition to virtualization within current roles, our teams introduced virtual onboarding and training to help eliminate in-person gatherings as well as continue the hiring momentum where needed. To identify candidates that would perform well in a remote environment, we developed a customized virtual screening process specifically for soft skills
Specialty COVID-related Procedures
For essential associates that were required to be onsite, new guidelines were implemented to enforce social distancing and COVID-safety precautions. For one of our largest retail distribution centers, a colored lanyard system was developed to help associates remain within their designated workspaces, and to mitigate crossover between departments. We also advised customers on where to place hand-washing stations, hand sanitizer and reusable masks to associates. While many associates were required to commute to their everyday location, our enhanced safety protocols encouraged physical distancing and cleanliness wherever possible.
Looking Ahead
Overall, Adecco's quick response has allowed us to pivot and remain ahead of the "curve" as the pandemic continues to evolve. Many of these processes were so successful, they have been implemented into our standard Customer Site Safety Evaluation (CSSE). Our teams remain dedicated to developing additional safety precautions, enabling flexible and virtual work options and strategic in our efforts to flatten the curve.
Interested in learning more about our best practices? Check out our additional resources here. Stay safe!
At Adecco, we create custom solutions with custom pricing and payment plans depending on each of our client's needs and budgetary concerns.
Contact us today to see how we can help you hire the talent you need—and only when you need it.