In 2019, the U.S. House of Representatives passed a bill called the "Raise the Minimum Wage Act", which would lift federal minimum wage to $15 per hour by 2025. What would this mean for our economy? How are independent, publicly traded companies dealing with this? Let's take a look.
Minimum Wage Plans
The federal minimum wage currently sits at $7.25 per hour – unchanged since 2009 despite the rapidly rising cost of living. As the nation begins to raise wages, states and even individual companies, including Adecco, are beginning to take matters into their own hands.
State Wage Increases
The chart below indicates which states will increase their minimum wage rate in 2021 within their jurisdiction to edge closer to the impending $15 hourly proposal.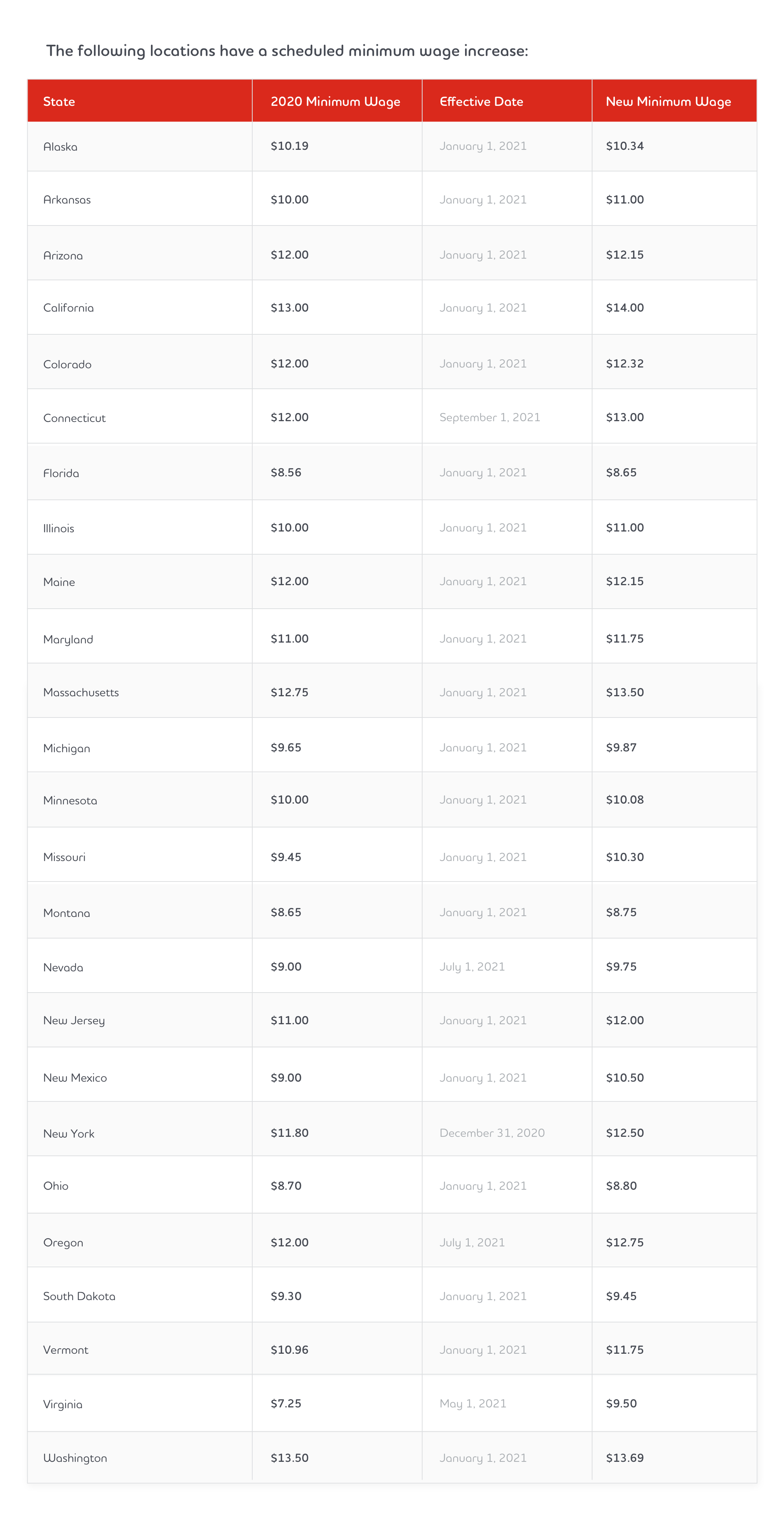 For the latest data, be sure to check out this minimum wage tracking tool from the Economic Policy Institute.
How Companies Are Tackling Minimum Wage Increases
Companies like Target have already raised their minimum wage to $15 per hour in July 2020, while others including Charter Communications currently have a minimum wage of $15 per hour and announced plans in April 2020 to raise their minimum wage to $20 per hour in 2022. Similarly, Facebook raised its minimum wage for contractors to $15 per hour in 2015. They also raised the minimum wage for contractors again in May 2019 to $20 per hour in the San Francisco Bay Area, New York City and Washington, D.C., and $18 per hour in Seattle. Adecco continues to monitor minimum wage requirements and recruit quality talent at competitive pay rates.
Effects on Americans
According to the Economic Policy Institute, this increase would benefit a total of 33.5 million workers. To be more specific, the number of individuals that would see increased hourly wages include:
30.1 million adults ages 20+
19.6 million full-time workers
19.5 million women
9.4 million parents
4.6 million single parents
6.2 million workers in poverty
Adecco's Divisional Finance Director, Greg Ruby, describes how these changes will have significant impact within the hiring experience and positive effects on talent retention: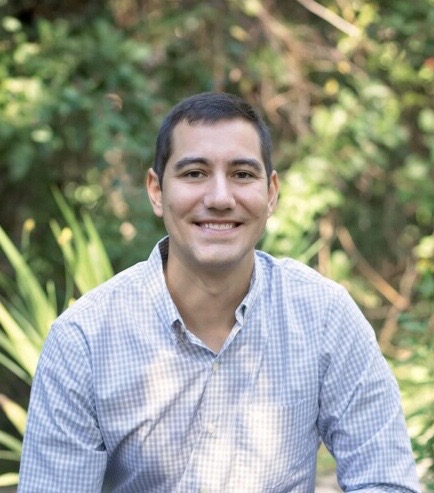 "A higher pay rate is more likely to influence the candidate to accept and start work. This decreases the time to fill, number of interviews, and turnover which leads to productivity increases on the customer side. This also keeps our customer's workforce more intact. A higher pay rate keeps associates happy and working, and in turn, keeps their business more consistently performing."
Greg Ruby
Adecco Divisional Finance Director
Adecco's Approach
Adecco is closely monitoring these changes to stay ahead of the wage updates and proactively guide our customers and associates on the latest changes. We are also constantly evaluating industry trends and competitive market rates to ensure that our associates wage needs are met. Our teams are also keeping a close eye on the further decisions regarding corporate tax rates as President-Elect Biden assumes office later this month.
Interested in following our updates? Be sure to check out our resources page for additional insights.