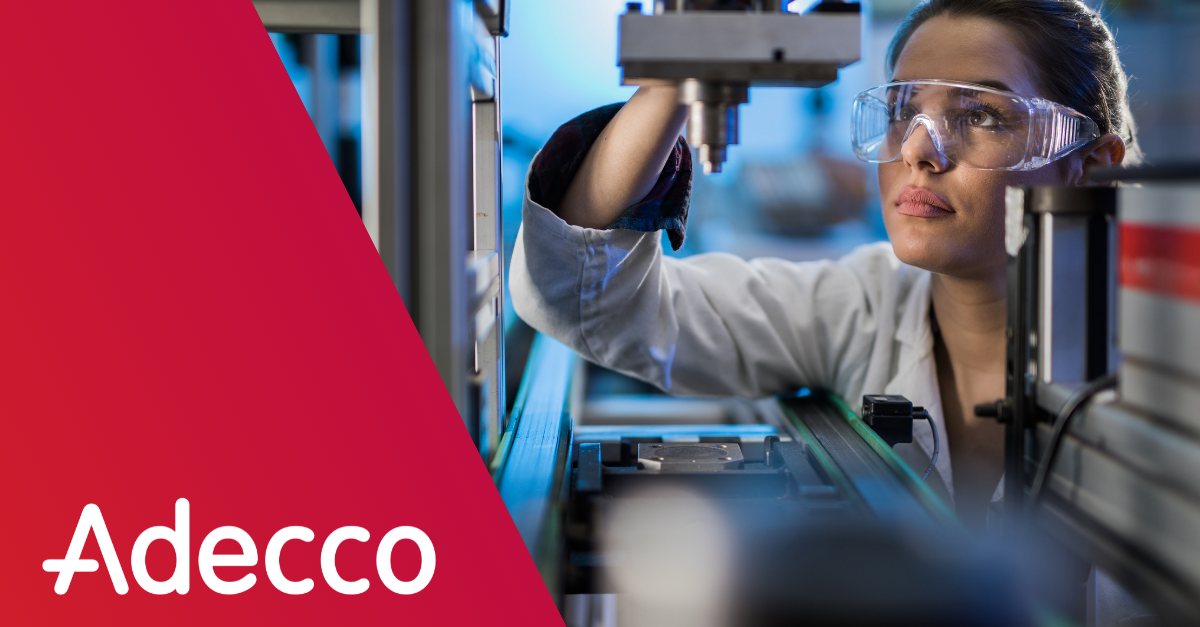 Despite all the talk of automation eating up jobs, US manufacturing is expected to have 2.1 million unfilled vacancies by 2030. At the same time, pandemic-driven market fluctuations and supply chain disturbances mean that more and more companies are opening up well-paid, purposeful jobs for American workers.
To seize these opportunities, manufacturers need to start creating new career paths today. That begins with carefully mapping current and future skills requirements, from today's blue-collar workers to the engineers and data scientists driving manufacturing's digital future. And that means reskilling and reemploying their workforces, fast. Here's our lowdown on how to do just that:
Cultivate highly transferable skills to make your workforce 'disruption proof'
The pandemic hit some sub-sectors of manufacturing harder than others. For example, we saw demand surges for firms dealing in fitness gear, sanitization, and air filtration, and sharp downturns for commercial aerospace or heavy equipment. So how can manufacturers stay nimble and ready to pivot their offering in line with future market lunges? Well, across sub-sectors, today's manufacturing jobs are increasingly high-tech, blending traditional competencies like welding and machining with cutting-edge digital know-how. That's why we recommend building standardized skills around lean manufacturing, continuous improvement, and quality control, in addition to disruptive manufacturing technologies, from AI and wearable tech, to 3D printing, robotics, and virtual reality. Technology holds the key to building a disruption-proof workforce – even for hiring. We harness AI and data-driven solutions to help our manufacturing customers solve their staffing problems.
Tap into skills from non-traditional talent pools
Manufacturers must move faster to foster more inclusive workforces if they are to close the skills gap. Upskilling multiple generational segments of the workforce is just one compelling opportunity. The U.S. Bureau of Labor Statistics projects that around 25% of America's workers will be age 55 and older by 2026, yet only 3.3% of all apprentices were over 50. The reality of America's ageing workforce demands that manufacturers embrace up-skilling or re-skilling older workers, especially through apprenticeships, if they are to have a sustainable talent strategy.
Reskilling workers from other sectors is other great source of new people and competencies, with 16% of new hires in US manufacturing already coming from outside the sector, according to PwC research. Hundreds of thousands of people in occupations like catering or travel were left out of work by the pandemic and could be re-skilled for in-demand manufacturing roles like welding, machining, and fabrication. And in our article on upskilling and reskilling for the top competencies in the post-Covid era, we argue that customer service, emotional intelligence, and other softer skills can be highly valuable – and transfer seamlessly – across sectors.
Offer meaningful, long-term training and development
Upskilling comes in many shapes and sizes. From on-the-job training to formal certifications, embracing creative solutions can enhance your talent pool while boosting retention. Employers won't necessarily have to bear the financial burden of upskilling alone. Working with us means access to many U.S. Department of Labor registered apprenticeships supported by the Adecco Foundation. It's crucial to maintain career-boosting upskilling opportunities even in the face of the operational difficulties caused by ongoing COVID restrictions. Read how we partnered with a Georgia manufacturer to deliver a creative upskilling solution to plug a skills shortfall at the height of the pandemic last year.
At Adecco, we are passionate about addressing America's skills gap, and creating greater economic opportunity for all American workers. Among employment agencies, we have the biggest candidate database in the country. Learn how we help some of America's biggest manufacturers redeploy and reskill key talent.