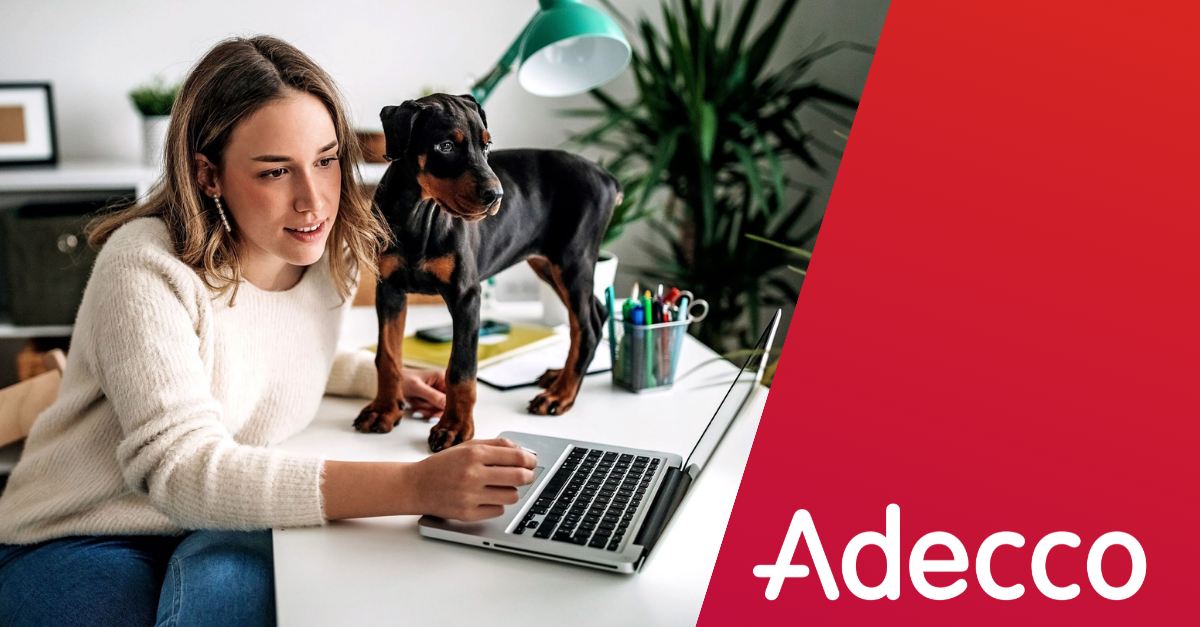 COVID-19 has upended many of the barriers to remote work. A recent Gallup survey found that seven in 10 US white-collar workers are still working remotely over a year into the pandemic. Most of them say they would like to stay remote, or adopt a hybrid working model, and would consider switching jobs if they were forced to come back to the office full-time.
Delivering an outstanding employee experience that keeps your distributed workforce engaged has never been more crucial. And that means establishing the right guardrails and supports for every employee.
Here are our top tips on managing happy, productive, and successful remote teams:
Don't let physical distance turn into emotional distance
Successful long-term remote or hybrid working requires effective leadership. Up to 70% of employee engagement can be attributed to managers, while feelings of isolation can reduce performance by up to 20%. The fix can be as simple as making sure your team meets more often. A morning stand-up might be enough when you're all co-located, but remote workers can easily get out of sync. Incorporating a second brief stand-up in the afternoon can help.
Get creative with technology
These days, great leaders use technology to set the scene for serendipitous encounters between colleagues online. Keep spirits up with innovative new engagement hacks like virtual water coolers, camera filters for virtual party hats, or randomly selected lunch buddies. They can also help promote inclusion, especially for newer or younger team members who haven't built strong networks yet. Digital awards and certificates and Kudos channels are great ways to celebrate wins and recognize good work virtually. Explore new video messaging and other tools that can offer a more personal method of communication for when calendars won't line up across distributed geographies.
Share a compelling remote working vision
Most companies haven't communicated a vision for post-pandemic work to their employees. This lack of clarity about what the future might hold can leave employees feeling stressed, anxious, and even more burnt out. Build a remote/hybrid work playbook, with troubleshooting guidance and direction around future company strategy. If you don't know something yet, then say you don't. But don't leave it to chance, or your employee experience will suffer.
Humanize the remote employee experience
Days spent staring at a screen at home can be exhausting and isolating. Managers can keep up energy levels by injecting a bit of fun into the working day. How about a team stretch during the daily stand-up? Or why not kick-off meetings by introducing potential interrupters, like children, pets, and partners? And, at the end of each busy week, a Friday unplugging ritual can help employees know it's time to switch off and focus on their away-from-work passions. You can even introduce gamification into your remote workforce.
Reframe the office as the new offsite
The past year's great work from home experiment taught us that it doesn't always make sense for workers to travel to the office. Forward-thinking leaders will use this time as an opportunity to strengthen employee culture. This might involve reimagining offices as spaces for increased collaboration, where workers can safely come together to collaborate, learn, socialize, and grow. Providing catering to encourage chance interactions is another proven technique. When the time is right to welcome your people back to the office, read our overview of safe working practices.
Since the beginning of the pandemic, we have worked with customers to navigate remote workforce solutions, including how to onboard new hires remotely.
For more insights on delivering a great remote employee experience, download the recent whitepaper on How to make remote work, work for everyone from our parent company, The Adecco Group. And join us for 'Resetting Normal,' an online panel discussion on how our working world is changing, on September the 2nd at 8:30 ET? Register here to attend.