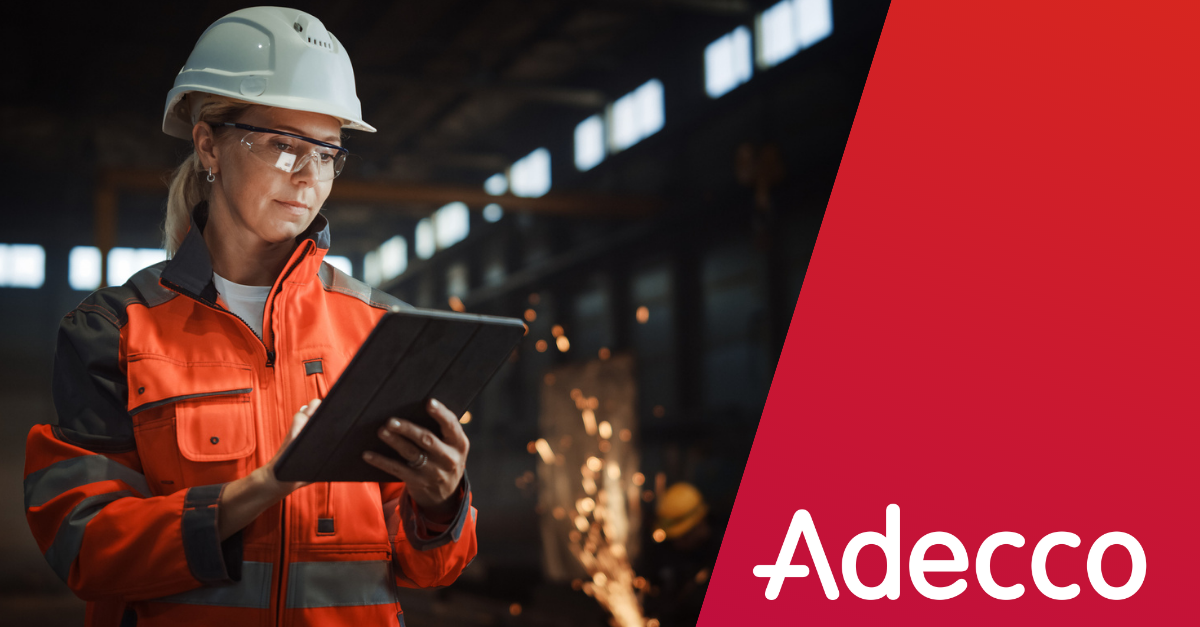 Is overhauling your career a part of your New Year's resolutions? You're in good company. According to our research, nearly 2 in every 5 people are changing jobs or considering a new career in the new year.
Whether you're looking to move on up in your same company or change job fields entirely, you'll need to develop new skills to fit your new job description. Luckily the importance of training is becoming increasingly crucial to companies and employees alike, making it easier than ever to determine what in-demand skills you're missing and the steps you need to take to gain them:
How to determine which skills you're missing
The first step in revamping your career is to figure out which in-demand skills your dream job requires. Only then are you able to see what training and professional development you'll need to close your post-pandemic skills gap:
1. Research the future of your industry
Artificial Intelligence. Automation. Cloud computing. New advancements in technology are continually changing the future of work and the skills in-demand for future employment. 85% of the jobs that will exist in 2030 haven't even been invented yet thanks to changing tech.
While that may seem far off, companies are looking for candidates who possess the right qualifications to adapt to these advancements now. Research what job skills are most in-demand for your industry for the next 10 years and focus on acquiring those competencies to make yourself a more competitive applicant.
And it's not just tech companies that will be looking for highly skilled individuals. Traditionally manual industries like warehousing are adapting robotics and supply chain management into their daily business practices.
2. Connect with those in your preferred position
Need advice on how to get a specific job? Look no further than those who are in that position now. They'll help you answer questions you have on making a big career change and provide personal insights on what job skills are most in-demand for their job.
If you're looking to stay in your same company, consider a mentorship. In addition to highlighting which skills you'll need to develop, a mentor can assist with career goals and help you build meaningful work relationships. 97% of employees that have a mentor agree that they are valuable and help them progress in their careers.
3. Explore your current workplace
Thanks to the post-pandemic hiring boom, chances are your current company is looking for employees or outsourcing work. Monitor your workplace's internal job board to see the top skills in-demand, especially if an open position resembles what you want to do in the future.
Look at what roles in your team are currently being outsourced. As companies are shifting from outsourcing to reskilling employees, your business will prefer for internal workers to take on these jobs. If you're prepared with the right skills, your company will look to you to fill one of these positions.
How to gain those skills
Now that you've determined what skills you need it's time to make a game plan. Combine virtual learning with hands-on experiences for the most comprehensive approach to closing your skills gap:
1. Seek opportunities in your current company
In 2020 alone, US companies spent $82.4 billion on training their workers. Ask your company leaders if there are opportunities to enroll in learning platforms and make a formal training request to your manager presenting the benefits of education.
And it's not just technical skills that can be learned. Thanks to evolving technology more in-depth learning resources have emerged, some even incorporating virtual reality to train employees on manual abilities.
2. Look for education outside the office
Don't worry if your company doesn't have a dedicated learning and development program. Over 180 million people have enrolled in online courses just in 2020, with more learning platforms being developed each year. Find an online course that aligns with your future job and other skills that are in high demand and see if your employer will cover the cost.
Is your company unable to pay for your training? Our Innovation Foundation can help. We've partnered with Penn Foster to bring you the Aspire Academy, an e-learning platform with dozens of training courses available at no cost.
3. Take a temporary position
Before taking on a more permanent position in a new career field try out a temporary role. You'll see firsthand what qualifications you need for future work, get on-the-job training for essential skills, and, most importantly, see if you enjoy the work before committing. Check out our current openings to see if there's a position that aligns with your future work goals.
---
­­­­­­­­­­­­­­­­­­­­­At Adecco, we're here to help you prepare for your career change every step of the way. Check out our Adecco Foundation US for more professional development programs and read our research on future-proofing the workforce for further insights on closing your skills gap. Get started with us today.