Market demand is hitting record highs and workforce talent is becoming harder to find. The 2021 stimulus package creates a new immediate challenge in keeping your business operations at a level capable of meeting market demand.
With manufacturing in the US hitting 50-year highs and GDP expected to leave recovery levels and head into growth territory we are seeing labor shortages exploding in many industries with job openings 8.6% higher than February 2020.
The immediate impact of the stimulus incentives is that many qualified applicants are staying at or going home.
Additional unemployment subsidies of $300 and an additional $1400 per family member will have huge impacts on lower-wage candidates and their decision to remain employed or not.
Applicants are being placed 63% faster as they enter the job market
Added benefits are driving up market pay rates 35-76%.
Depending on family size, new unemployment and stimulus incentives are replacing workers' salaries and will keep them from the job market until incentives expire.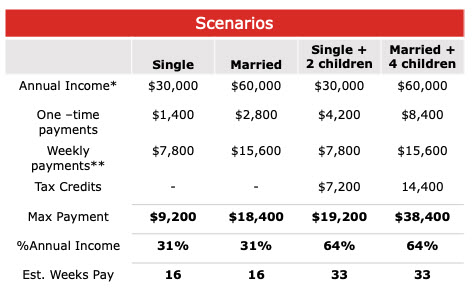 While this stimulus impact is creating the same candidate behavior as April 2020, the major difference in 2021 is that market demand for products is at an all-time high and workers are in urgent demand as a result.
So what can you do in order to keep up with consumer demand?
Three ways to adjust rapidly and capture the candidate base
Use market data to win the pay rate battle
Worker pay rates have been rising steadily during 2021 and the competition for talent is now at its most fierce. Brand name employers such as Amazon, Target, Costco, and Walmart are raising their pay rates across the board, and a possible $15 Federal minimum wage is on the horizon. Our customers who are the first in their market to raise their pay now have the ability to secure the best talent 'in' the market not just those 'on' the market and improve their production rates.
We take a data-led approach to analyze the total cost impact of hiring and speed to revenue for your company. This is essential when the labor market spikes and moves as rapidly as it is under a stimulus check impact. Using our Adecco Analytics platform we can advise on local labor market conditions in real-time to create real impacts including:
Modeling decreasing candidate application rates to balance increasing pay $2/hour last week. The new pay rate generated 225% more applicants than prior weeks (and is still climbing). Working closely with our recruiting teams, we anticipate a 100% fill rates.
In preparation for last week's check, we worked with our onsite customer in Memphis to increase pay by $5/hour (50%), and saw a 260% rise in applicants, a 70% increase in fill rates, and a 50% decrease in early turnover. Read our case study.
Attack the barriers in your process
In addition to pay, qualified available talent has a shorter shelf-life than ever. In order to increase speed to hire and reduce candidate drop-out rates we are actively working with our customers to remove lengthy hiring practices and digitally streamline onboarding processes.
We have significant experience working with customers who experience massive seasonal ramps. We target time-consuming screening like drug tests and background checks. We also partnered to reassess prohibitive policies on returning workers such as tenure limits and do-not-hire lists based on attendance infractions.
Our customers who made these changes were able to utilize an additional 34,000 more workers finding roles, leading to 86% of our surveyed customers agreeing that Adecco improved their peak season performance
Remove retention obstacles
The focus on employee retention has never been higher. We help our customers succeed in reducing turnover and retaining their investment in talent by analyzing where they are losing out in comparison to the market. Using our Six-Sigma based expert analysis, Adecco assists our customers use technology and improve process to :
Identify and remove outdated attendance and call-off policies
Add flexibility to schedules by dropping mandatory overtime or weekend schedules
Add incentives programs around attendance and tenure
Explore additional benefits customers can offer like early access to earned pay, subsidized transportation costs, and increased paid time off.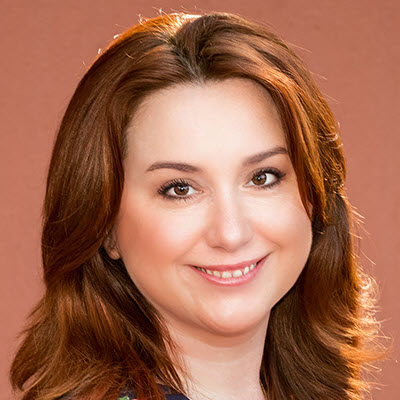 We are in a market that is not the same as the one we encountered during last year's stimulus impact. While candidate behavior is the same, with walk-offs increasing and application rates decreasing, unlike last year product demand is high, and GDP growth is forecast to move beyond recovery and expansion. The paradox now is that unemployment is also at an all-time low. Federal Reserve officials now report that unemployment will fall to 4.5 percent this year as growth surges… a quicker decline than previously anticipated.
The market is immediately reacting to these factors and the need to secure talent. Competition is increasing and businesses are getting aggressive and creative in order to do so. The customer base who are moving early are securing the best talent 'in' the market. – Sara Gordon VP Account Management, Adecco
Adecco is prepared, and we're here to help. We've helped our customers find solutions to compete in the accelerated pandemic talent market for more than a year now. We have the data, technology and the experts who can help you succeed. Reach out today to learn more about how we can help you stay on track and meet your business goals as well… you can't afford to wait.
* Annual Income based on $15/hour and 38.5/week and 52 weeks
**Weekly payments assumes the individuals are unemployed or will become unemployed beginning on the day the stimulus package was passed. It represents the max federal unemployment possible, and it excludes any state unemployment benefits that could apply