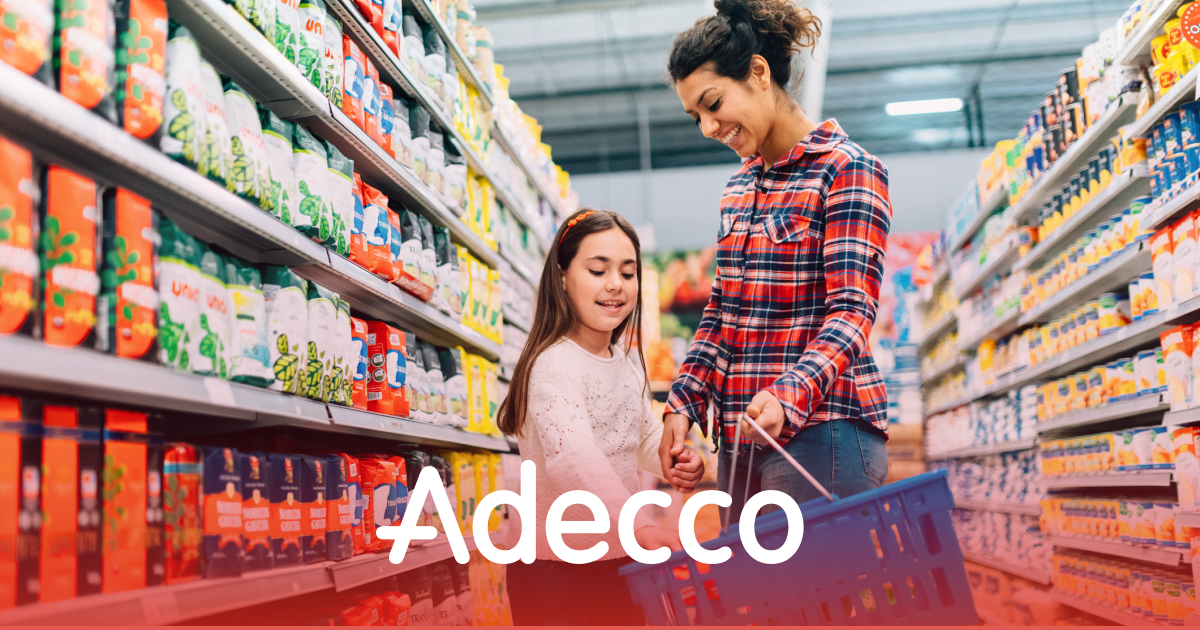 The retail and consumer products industry has seen a large amount of change, especially within the last year due to the pandemic. There was already a huge shift happening from brick-and-mortar to online shopping and COVID-19 amplified that shift drastically.
Not to mention the increased production needs for certain items such as produce, hand sanitizer, cleaning products, and of course, masks. As we look ahead into 2021 and move forward into the future of this industry, let's take a look at what's "in-store".
Looking Ahead into 2021
Diving into e-commerce and online shopping, let's look at a few important excerpts from "The Future of Ecommerce Report 2021" by Shopify.
"E-commerce is at an all-time high. Lockdowns, travel bans, and retail closures forced the consumer online, and the world's largest retailers soon followed, in some cases selling direct to consumer (DTC) for the first time. But not all e-commerce newcomers had the infrastructure in place to deliver a world-class customer experience.
One way DTC brands are standing out in a crowded e-commerce space is through automated shipping and fulfillment. Orders must have fast, free, and sustainable shipping. And the unboxing video phenomenon has caused DTC companies to invest in custom branded packaging.
To better compete with marketplaces and retail giants, brands are also investing in richer, more personalized experiences. Humanizing their brand also aids in customer retention, now a top priority as acquisition costs rise, along with uncertainty in digital advertising."
In summary and looking ahead, the industry is continuing to evolve and change, and retailers are having to keep up in many ways including shipping processes, product variety, and packaging. Plus, retail marketing and advertising teams are reevaluating how they target consumers as many have changed their spending habits and are also working fully remote and/or online shopping.
Keeping Up with Amazon
On both the retail and consumer products topics, many small businesses and retailers are having to keep up with Amazon on numerous fronts including pay rates, production, shipping, and sales. With the spike in online shopping, demand has increased, and patience has lowered, causing many consumers to expect their products immediately. Not to mention, Amazon is turning old brick-and-mortar locations into fulfillment centers. According to this recent article by CNBC, between 2016 and 2019, Amazon converted around 25 shopping malls.
Meanwhile, retail businesses both small and large are still facing the heavy impact of the pandemic. Fortune reported that a record 12,200 U.S. stores closed in 2020 due to the pandemic and major shift to e-commerce.
"Early in the pandemic, some big retailers like Walmart, Costco, and Target, as well as drugstore chains CVS and Walgreens were deemed essential by authorities and allowed to stay open, giving them an edge over the likes of Macy's, Kohl's, Nordstrom, and Abercrombie & Fitch. While those companies have so far weathered the storm, the pressure pushed many wobbly retailers over the edge and led to a record number of bankruptcies in 2020. On Tuesday, S&P Global Market Intelligence said U.S. corporate bankruptcies reached a high last year of 603 companies, including 125 consumer goods and retail firms. That included J.C. Penney, J. Crew, and the parent companies of Ann Taylor and Men's Wearhouse, among others, adding to the carnage."
Needless to say, the retail market is continuing to evolve amidst this uncertain time and the mass need for online options. On the talent front, retail companies are having to get more competitive with pay rates as they're competing for the same talent with large companies like Amazon. We recently stepped in to help one of our retail customers solve their pay rate challenges which delivered a substantial return on investment, learn more here.
Adecco's Approach
Our team of staffing experts is dedicated to staying "in the know" with the latest updates for retail and consumer products including technology, trends, and strategies.
Adecco values the retail and consumer products industry and can rapidly source and hire candidates with the right experience, expertise, and passion, and place them directly to fill our customer's needs. Learn more about our strategic solutions through this pay rate increase case study as well as our entire resources section. Our teams at Adecco are ready to solve your specialized retail needs.
Contact us today to see how we can help you hire the talent you need.
The post Staffing Trends within the Retail and Consumer Products Industry appeared first on Adecco Staffing, USA Blog.