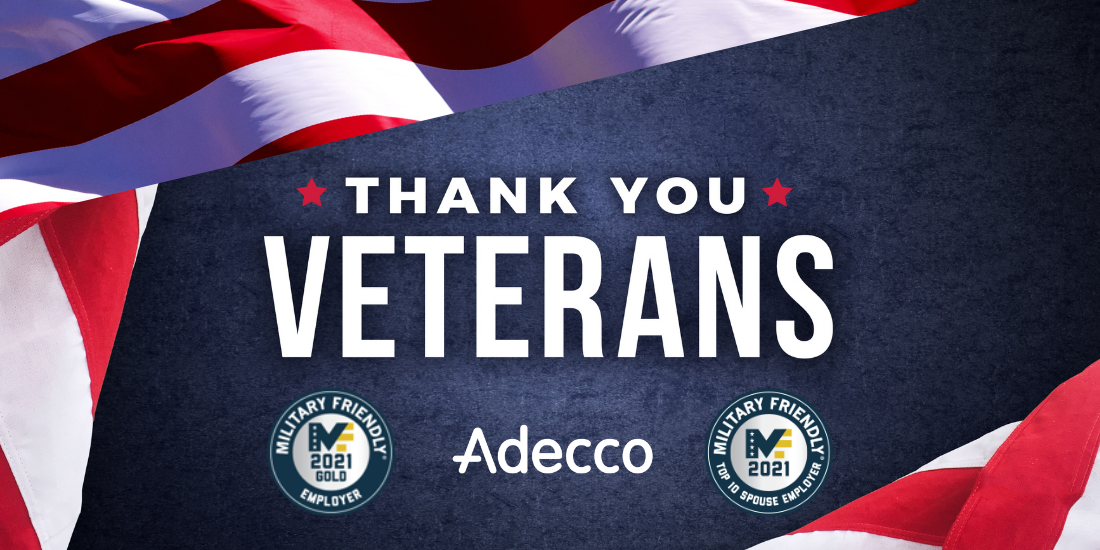 A big part of my day—my favorite part—is talking with veterans and military spouses. My goal is to help them navigate their transition to civilian life, but I know I've learned as much from them as they have from me. It's given me a window to their culture, their ethos, their in-jokes, and their struggles.
Top Ten Reasons I'm Grateful for Veterans:
You see the big picture. In a world of quid pro quo, transactional experiences, you choose a life serving something bigger. I love the message that sends to my kids.
You know when it's "Go Time." When it's time for your team to kick it into high gear, the veterans get it. They "saddle up," and set an example for their peers. (I'm not sure which drill sergeant gave you that work ethic, but I'll foot the bill for him on Taco Tuesday.)
Peers? You've got their back. You see camaraderie from a different vantage point. You get that it's not about you…it's about the team. We rise or fall together. (This year, our veterans are using their one day of paid volunteer leave on Veterans Day to mentor other veterans. Way to give back!)
You roll with the punches. Veterans are leaders—if you're lucky enough to be managed by a veteran, you know how fluent they are in change management, taking initiative, and building collaborative partnerships or teams. New boss? Puh-leeze…Veterans typically change bosses yearly and move every 2 or 3 years.
Diversity is in your bones. The military has embraced "equality of treatment and opportunity for ALL persons" since 1948, when President Truman issued Executive Order 9981. Thanks for leading the way on diversity: "Mission first, people always."
#Bravery. Gunfire? Most of us run from it. You run toward it. After 9/11, we wondered how many days or weeks would transpire until the next attack. Because of our military, security, and intelligence services, the bad guys have failed to conduct another large-scale attack on U.S. soil for almost twenty years. (So yeah, you're not going to freak out and cry when I ask you to brief our CEO.)
Your families rock. Families make sacrifices too. I'm VERY grateful for the military families who serve on the home front. Frequent moves, long stretches of time without their loved ones, changing schools and jobs…you keep the whole thing afloat. Can we salute you too?
You have a sense of urgency. You care about outcomes. I'll admit it, your perfunctory punctuality has shamed me into being 5 minutes early for everything. Our employers dig that you always hit your marks on schedule. T.O.T, Maverick!
You wrote the book on resilience. I've learned your job is "to be comfortable being uncomfortable." No running water, sanitation, or hot food? No problem. You don't quit when, as Billy Ocean said, "the going gets tough."
You quickly establish yourself as the "go-to" employee. I am grateful to work for a company that makes veteran hiring a priority—not a bumper sticker—and I'm grateful to our clients who consistently hire them.
Veterans Day is a fantastic opportunity to honor our service members. Let me suggest that the best way to thank a veteran is to hire one! The Adecco Group's steadfast commitment to hire veterans and military spouses was recently recognized again as we were named a Military Friendly Employer for 2021 (gold status I might add) and a Top Ten Military Spouse Friendly Employer. Military families have invested significant parts of their lives to serve and protect our country and in return, we continue investing in their careers. Happy Veterans Day!