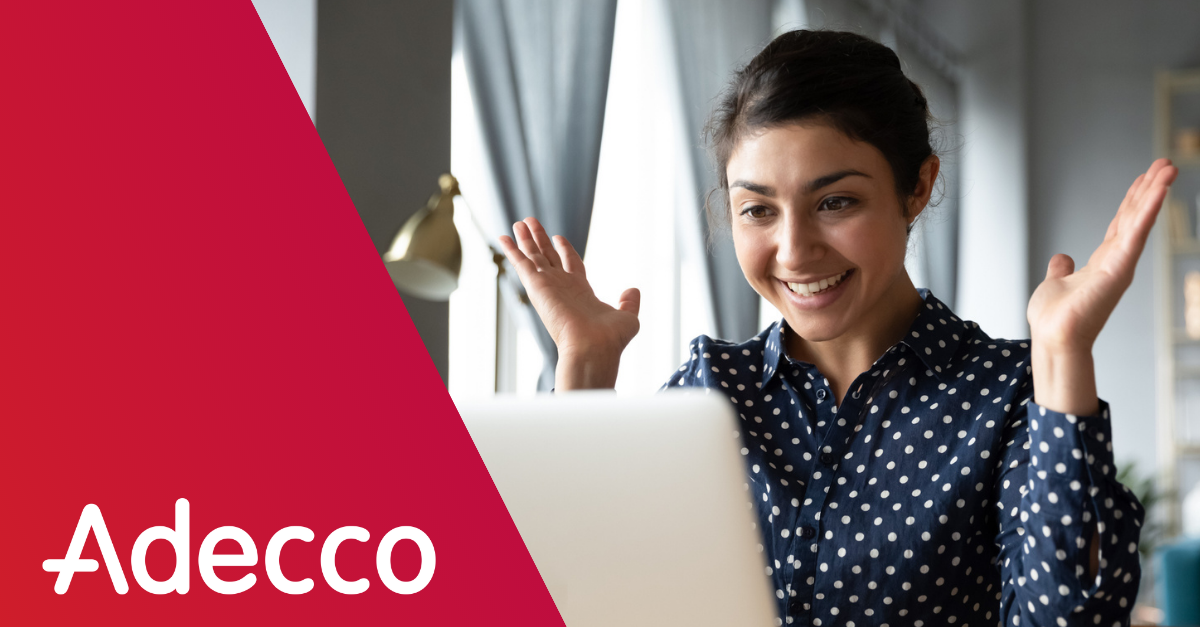 What's at the top of your workers' holiday wish list? Not books or a bottle of wine. Our recent study, Resetting Normal, found that just 33% of employees agree that their manager adequately recognizes staff contributions, so your workers don't just want, but need, recognition this time of year.
Does that data seem too low to reflect your team? Think again. Managers regularly overestimate their own performance and underestimate their employees' needs for regular check-ins and appreciation.
To close this gap, incorporate a strategy for employee recognition into your organization. Here are our top reward and recognition ideas for your team:
Take employee recognition public
Dedicate a staff meeting to recognize milestones reached by your employees this year. Not only will it boost the morale of those acknowledged, but it'll also signal to others behaviors valued at your organization and energize your workforce.
If an employee outperforms expectations and the next staff meeting isn't for a few days, show appreciation now. Send a public message to your team's group chat describing your employee's accomplishment and encourage colleagues to congratulate them. Don't wait for the official Employee Appreciation Day (is it marked on your calendar?) to publicly acknowledge your employees for a job well done.
Send a care package
It's been a tough year for everyone. Don't skimp and send just a card to your employees. Many companies have sprung up across the US since the start of the pandemic offering customized care packages for workers. Send one to your employees and they'll feel extra appreciated for receiving a variety of gifts.
The more you give, the more you get back. Companies that spend more than 1% of payroll on employee rewards and gifts see an 85% increase in engagement– than those that spend a lower amount see 11% less in return.
Encourage peer-to-peer recognition
Remote working and hybrid offices are making it harder for employees to feel connected to each other. The Global Culture Report for 2022 found that almost half of employees interacted with fewer people at work over the past year, while 57% say they engage in fewer work-related social activities. Developing a peer-to-peer recognition program not only creates an outlet for employee appreciation but also fosters comradery and connections amongst colleagues. It's a win-win.
Luckily there are plenty of online tools available where workers can acknowledge other team members while earning rewards such as gift cards and donations to their choice of charity. Incorporate one into your workplace and you'll have a recognition program that runs itself.
Combine employee rewards with a charity fundraiser
Want to take team comradery to the next level while also showing employee appreciation? Set up a charity fundraiser where workers can donate their time/money, work together and earn rewards like extra days off or early release.
Make sure to get your team's input on which charity to donate to. If the logistics of setting up a fundraiser are too difficult, donate in their name instead. They'll appreciate their voice being heard, leading to increased employee engagement.
Show appreciation 1-on-1
1 in 3 workers reported feeling disconnected from their leaders in 2021. Take the time to meet 1-on-1 with your team members to show appreciation and highlight specific accomplishments they've achieved. If you can't do the 1-on-1 in person, pick a video call instead of the phone- seeing each other's faces will help create a connection and make the employee recognition feel more personable.
This is especially true for younger workers who need closer mentoring and feel more isolated than their older colleagues. Carve out time in your calendar to meet regularly with them- they'll feel more connected, more appreciated, and more likely to stay with your company for the long haul.
Still stuck? Look to your employees
Need more reward and recognition ideas? Look no further than your own workers. Create a survey where employees can pick their preferred way to be acknowledged or simply ask team members during your next 1-on-1 or staff meeting. You're guaranteed to recognize your employees in a way that's best for them.
And don't forget to take these ideas and incorporate them into plans for the official Employee Appreciation Day, specialized workplace holidays, and developing an employee rewards program for your company.
---
While the end of the year is a crucial time to acknowledge your employees, your company needs to create a year-round recognition program to keep workers engaged. At Adecco, we're dedicated to helping your organization do just that. Read our article on how to develop an effective recognition and rewards program or download our 'Resetting Normal' report for more workplace insights.